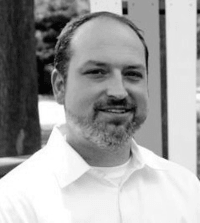 Ashland Town Mgr. Michael Herbert's Newsletter 8/11/23
(Reposted every Friday from email)
Good Afternoon Ashland!
Despite these crazy rainstorms I hope you all have had a great week.
We all know that Ashland is becoming a more and more diverse community. While that gives us a wealth of opportunities to assimilate new cultures into the communities, it can also present unique challenges. Language barriers are one of those challenges.
Would you like to help us solve this challenge? I am putting together a list of resident volunteers who are multilingual that we can call on in case we need help with translation services. You wouldn't be involved in any criminal matters and in some cases would need to sign a confidentiality form because you would have access to non-public information (like people's health and economic situations). But it could be a tremendous opportunity to "give back" to Ashland.
If you are interested, please send me an email at mherbert@ashlandmass.com and let me know your name, contact information, and what languages you speak and I can put this list together. I want to thank you in advance for your consideration and willingness to serve.
Finally, I want to make sure that everyone knows that you have an opportunity to highlight someone in the community that makes a difference. It doesn't have to be a town employee or board/committee member. It can be a coach or volunteer with one of our many sports groups or someone that continually works to keep your neighborhood clean. I just want to make sure we acknowledge all the amazing people that make our town so great! Nominate someone you think deserves an extra shoutout of appreciation. Click here to open the nomination form: https://docs.google.com/forms/d/e/1FAIpQLSfPFuPtv-yC468KTI41GgN7IWX0xcn9YPNoZTAw5AAhQc8fNw/viewform
-Michael
Ashland Town Manager