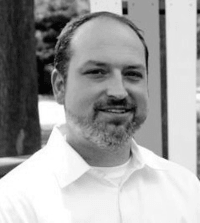 Good Afternoon Ashland!
I apologize for this week's edition getting out a little later on Friday than usual.
Hey, you know what frustrates me a lot sometimes? Finding out things at the last minute. I'm pretty sure most of you feel the same way, too. As a town organization, we try to avoid making that by putting notices and updates and information out in a number of different ways. It sounds like we missed the mark in the last few weeks as many people did not know about the recent Special Election, despite posting it on social media, in my newsletter here, and also in the monthly print Local Town Pages. To help make it easier for people to sign up for all of these, we have consolidated the sign-ups for them in one single webpage:
https://www.ashlandmass.com/915/Communications
Also, if you haven't followed us on Facebook or Instagram, please do so in order to get the latest postings at alerts on our social media pages.
Facebook: https://www.facebook.com/TownofAshlandMA
Instagram: @townofashlandma
Finally, I want to think the Lanterns community over on Chestnut Street for having me over for their inaugural lunch and learn event this week. It was great to talk about Ashland's local government, the vision for the town, and some of the projects going on. I also got to hear some concerns that people have about the neighborhood that we can address: namely speeding and visibility on Chestnut Street.
If your neighborhood or community wants to talk about concerns or ask questions about things going on, I am happy to go and meet with you. I am sure our Select Board members would be willing to do that as well. Just email me and let me know.
Hope you all have a great weekend!
-Michael Herbert
Ashland Town Manager